Business Lawyer Services In Bixby, OK
Protect your business and peace of mind with J. Miller Law Firm. Bixby business lawyer, Jamie Miller has the experience to help you through a range of commercial matters, from startup ventures to existing company issues – no matter what arises, she's got the knowledge required for smart legal guidance and representation so that your interests stay secure at all times!
From drafting contracts to resolving issues with vendors and customers, J. Miller Law Firm can be trusted to provide the legal advice and guidance your business needs. They will help you find the best resolution for any issue that may arise, from finding an amicable solution through negotiation to litigation in court if necessary.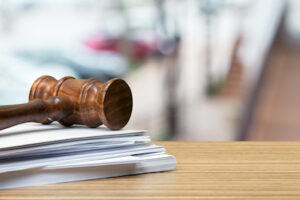 J. Miller Law Firm offers the following business lawyer services in Bixby, OK:
Contract Drafting, Review, and Negotiations, Bixby, OK
Buy-Sell Agreements, Bixby, OK
Dispute Resolution, Bixby, OK
Business Start-Up Packages, Bixby, OK
Estate Planning, Bixby, OK
Probate Law, Bixby, OK
J. Miller Law Firm provides Bixby businesses with the highest quality legal representation and counsel, guaranteeing your interests are always safeguarded. With years of expertise in business law, they'll ensure every detail is addressed properly. Visit their website or contact them today to learn more about how they can serve you as a Bixby business lawyer.
Phone Number
(918) 938-1322
Address
7136 S. Yale Avenue
Suite 215
Tulsa, OK 74136
Directions
Click here for driving directions.
Hours Of Operation
Monday-Friday: 8:30 AM-5 PM
Saturday & Sunday- Closed
Our Bixby, OK Business Lawyer Review Sites
Our Facebook Business Lawyer Page
Our Google Business Lawyer Page
Business Lawyer In Bixby, OK – Proudly Serving