Business Lawyer Services In Owasso, OK
Secure your business's long-term success with the expert legal services from J. Miller Law Firm in Owasso, Oklahoma! Led by Jamie Miller – a well-versed and passionate attorney who is dedicated to supporting today's businesses. As your Owasso business lawyer, they will provide personalized solutions that are custom-tailored to your needs and goals. With a comprehensive range of services, the team at J. Miller Law Firm is equipped to handle any business law issue in Owasso, Oklahoma.
When it comes to your business, J. Miller Law Firm understands that success is your ultimate goal. And with those goals, you need legal services and counsel that will help you achieve success in the most efficient, cost-effective manner possible.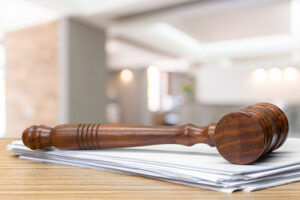 J. Miller Law Firm offers the following business lawyer services in Owasso, OK:
Contract Drafting, Review, and Negotiations, Owasso, OK
Buy-Sell Agreements, Owasso OK
Dispute Resolution, Owasso, OK
Business Start-Up Packages, Owasso, OK
Estate Planning, Owasso, OK
Probate Law, Owasso, OK
At J. Miller Law Firm, they are proud to offer Owasso business lawyer services that will ensure you have the most effective legal protection for your company. With a progressive outlook on how best to serve you, they guarantee that your firm is shielded from any potential risks or liabilities through comprehensive and reliable service. Visit their website or contact them today to learn more about how they can serve you as an Owasso business lawyer.
Phone Number
(918) 938-1322
Address
7136 S. Yale Avenue
Suite 215
Tulsa, OK 74136
Directions
Click here for driving directions.
Hours Of Operation
Monday-Friday: 8:30 AM-5 PM
Saturday & Sunday- Closed
Our Owasso, OK Business Lawyer Review Sites
Our Facebook Business Lawyer Page
Our Google Business Lawyer Page
Business Lawyer In Owasso, OK – Proudly Serving